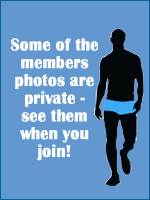 Gay Masters contacts ads, looking for obedient and subservient gay males & new slaves to break in that must obay every command including CP, Corporal Punishment , Bondage, Spanking & Headmasters offering judicial style discipline
The following BDSM ads have been placed by Gay Masters looking for slaves that enjoy CP or Corporal Punishment type services, these can involve various role play scenes , discipline , restraints , bondage and toys but as with any type of Gay BDSM make sure everyone has their guidelines & know the safe words (save word is a word that is used with the slave needs the master to stop due to reaching either his pain or pleasure threshold) "Please note we are a swingers site but do have 100's of Gay BDSM Ads"
"This is just a sample of the Gay Master & BDSM services ads we have on the site"
Featured Gay Masters looking for Gay Slaves : - - Gay Headmaster looking for gay slaves that need discipline by BDSM master - comprehensive male orientated professional CP/ Corporal Punishment service in a discreet private house which includes a Headmaster's Study and a fully equipped CP room using professional bondage equipment and ensuring that the client's needs are met ranging from Headmaster to Judicial style discipline. Late 40's, 5ft 11", fit rugby build, grey shaved hair. Ex boarding school and services therefore a natural authority figure who is very accurate and understands the physchology of CP and the scene around the application of discipline. Adapts and dresses appropriately where required for School, Army, Borstal, Strict Father and Servant Type discipline
"Here are a few of the Gay Masters ads we have within the site, 100s more are within the FREE members section, so what are you waiting for !!!!"
- Gay Master looking for Gay slaves 2 use -looking for obedient and subservient males any age size looks who are into Corporal Punishment CP bondage CBTI am looking to hear from Male members
- Gay slave enjoys bondage punishment and sex - i am a gay master who enjoys bondage punishment and lots of fun i am always looking for new slaves to break in that must obay every command Looking for willing Bottoms to be used Various role play scenes , discipline , restraints , bondage and toys use. Must be willing to submit and please Sir I am looking to hear from Male members
- Phone Master looking Gay Slut / Slave to be used by Master - Looking for obedient, respectful 'boi' (within the 30-50 yr old age group) for on-line/phone training sessions. More interested in the type of boi who has an inherent need to please and be controlled by a MASTER, than one who goes out of his way to disobey-purely to be punished. Particularly interested in a boi who enjoys being ordered to achieve orgasm denial and control from a distance.I am looking to hear from Male members
Your Gay Masters Ad could be here for free - Sign up today
Join us today and meet local male contacts