First Dogging Experience Story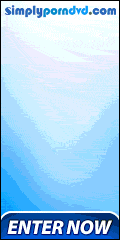 Couples Dogging Locations Staffordshire UK
All you really can say when you look at a Staffordshire dogging female like the featured photo is where & when lol.......but this member is looking for meets NOW, although they are a couple and looking to meet with other Staffs dogging couples....but thats just one profile of many we have
Its fare to say that the UK dogging scene has changed with more couples meeting up via message boards and contacts sites and then discussing meets via private emails, this kind of meets offers so many advantages over just heading out to some Staffordshire dogging car park and hoping to meet with local contacts

Whilst some will say that using forums & chatroom does take spontaneity away from outdoor meets, to those I say would you much soon sit around some dark carp park hoping to meet with contacts or would you prefer to chat online with others and arrange a local meet and know your going to get some action? I know my choice ....Posted below are some members message board postings although these may not be current Staffordshire locations
Want to access all profiles and meet with Staffs dogging contacts?
"check out some of the carpark Staffs voyeur locations listed below!"
Cannock Chase / Ansons Bank - Take the A34 from Cannock to Stafford, turn right sign posted to Pye Green/German War Memorial, travel 1 mile and look for car-park Ansons Bank on right (if you pass a cafe you've gone to far). Good mid morning and afternoon activity with couples dogging.
- Ansons Bank carpark is currently closed, so the action has moved to Aspen, which is another carpark one along between Ansons Bank and the cross road.
Chasetown - The Church Road Car park. Situated at at top end of Church Road, Chasetown past the football club (6'6" height restriction). Many places to partake, benches well hidden. More popular on Saturday evenings.
Whiston - just off A449 Stafford / Wolverhampton Rd. Take the right at Fox pub driving over river bridge and right by layby and then up the dark track. Seen loads of action and if you can't find it send me a message and i'll give you the map reference and you can Google it.
Jacksons Bank - A new location good for mid evening fun is Jacksons Bank, just off the A515 between Yoxall and Newchurch. Come through Yoxall towards Newchurch take sign for Hoar Cross, and Jacksons Bank is half a mile down on the right hand side, car-park is clearly sign posted. Couples and some TV's frequent this spot.
Stoke-on-Trent - The Bathpool Park car-park located in the Tunstall area of Stoke on Trent. Off the A500 at the large roundabout take the Tunstall turn off and down the hill on the left of a sharp bend there's a car-park. Some good dogging activity.
- There is a dogging site at Westport Lakes in Stoke but the car park is closed at dusk. Some interesting dogging action during the day though.
Bobbington - want to fuck my wife outdoors? we use Highgate Common next to the airport as its private and good for couples to meet up. Just off A449 Stourbrige Road by Himley Park. Drop me a message and I'll tell you when we'll be out.
Stourbridge - Great dogging spots near to A449 Stourbridge / Kingswinford. Leave A449 at Island next to Kingfisher club towards Rugby club. At junction turn left on Mile flat, follow until you pass the Navigation pub over bridge, take next left into small country lane. Follow for short distance and take next right. Pull-ins are 100yards on left. Open fields both sides. Couples and bi-men evenings from 7:30pm.
- Highgate Common, just off the A449 well signposted, with plenty of well hidden car-parks. Good for daytime & evening dogging.
Rugeley - Bi guy thats after oral meets at Stile cop there are couples and its best to check out both carparks. Easy to locate take the Hednesford / Rugeley road and Stile cop is located on the left
Tamworth - I heard about dogging meets by Jolly Sailor car park but I've never found any! Anyone fancy telling me best Tamworth dogging meets are!

Wolverhampton - A new dogging location in Wolverhampton is the layby on the right hand side of the Bridgnorth Road as you leave town. Hit the garden centre and you have gone too far.
Local

Staffordshire

Contacts
If you know of a dogging location we don't have listed please let us know all the details by clicking here.